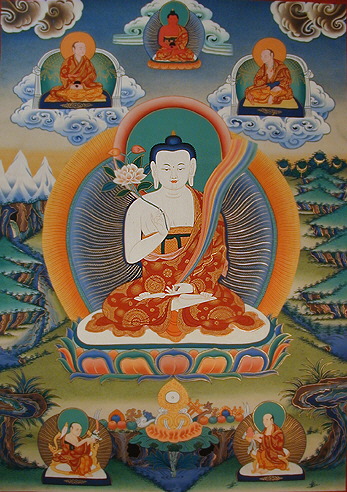 Code: vb2
Brahmajyotis
Size: 17 x 24 inches - 43 x 61 cm
Price: $300
In stock: 1
Buddha Clearly Knowing through Enjoying
Pure Radiance purifies all negative
actions accumulated over 1,000 aeons.
Shipping options
Send as an e-card
Add to my list *
Show my list

* List is not a shopping cart. It is for quick access to your favourite items.
This page is a part of www.tibetshop.com.
If you would like to get more information on this or similar Tibetan Buddhist products, please contact us.
If you want to buy this item, click the "Add to shopping cart" button.